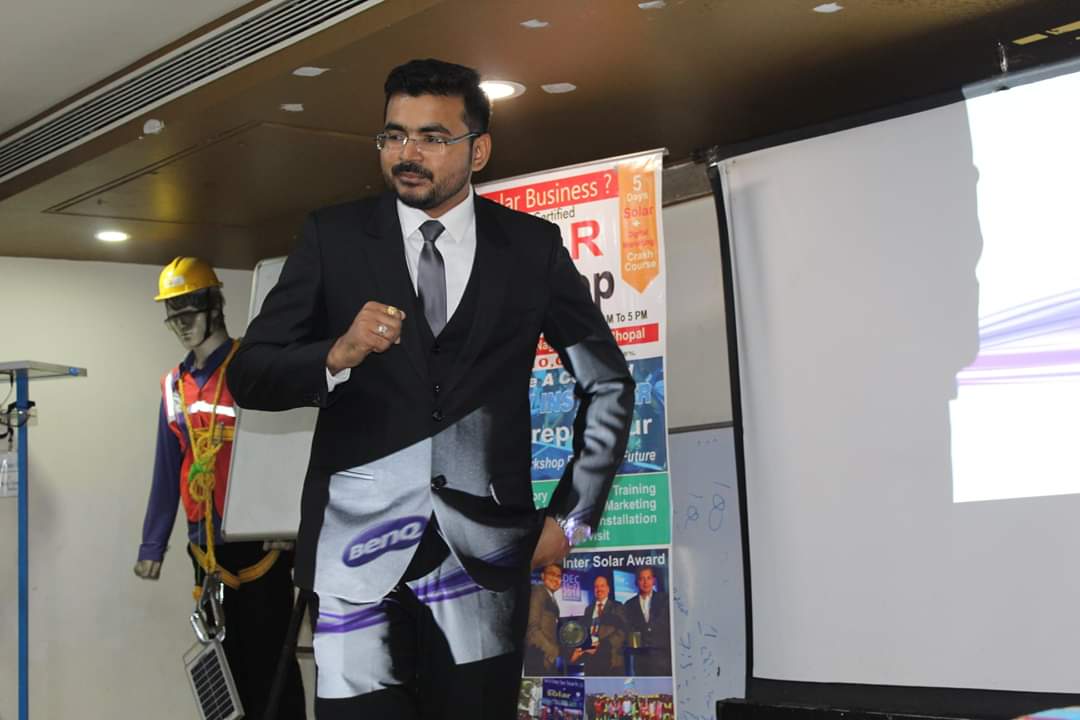 MEET OUR GERMAN MASTER TRAINER
Sanyam Indurakhya is an German certified solar expert from IIT Mumbai and has years of experience as a professional instructor and trainer in Solar Industry. He already trained many peoples to install Solar Panel. Over the course he uses his experience in installing solar power plant. As a consult person Solar energy is being embraced by large businesses to help control utility costs, and it can help small and medium sized business as well.
Feel free to contact
Email - [email protected]
Phone - +91-7723828181
COURSE 1 - SOLAR ROOFTOP BUSINESS STARTUP

COURSE 2 -3D Modelling SKETUP TRAINING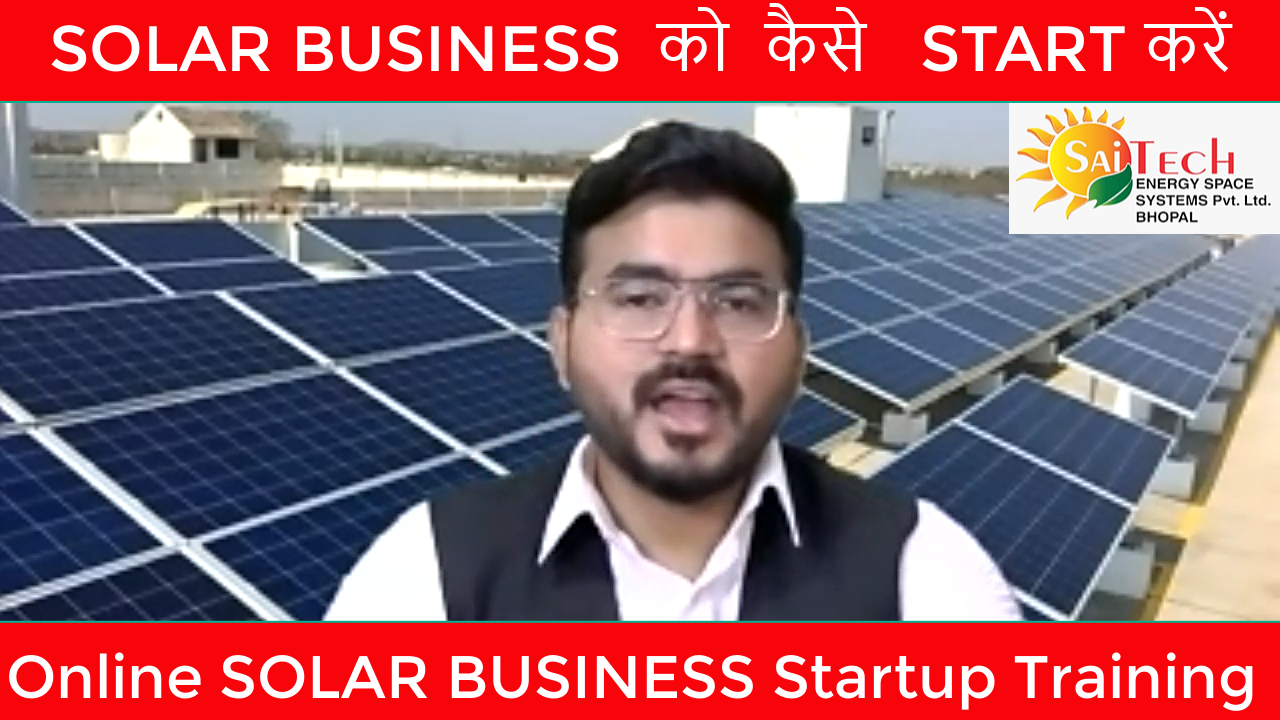 Learn How To Start your Solar Business
Solar Industry is one of the Booming Industry, with Lot of government Support. Do you know If you want to start Up your Solar Business You can start with a very less Investment of around Rs15000 to Rs20000 only. If You have Proper and Professional knowledge .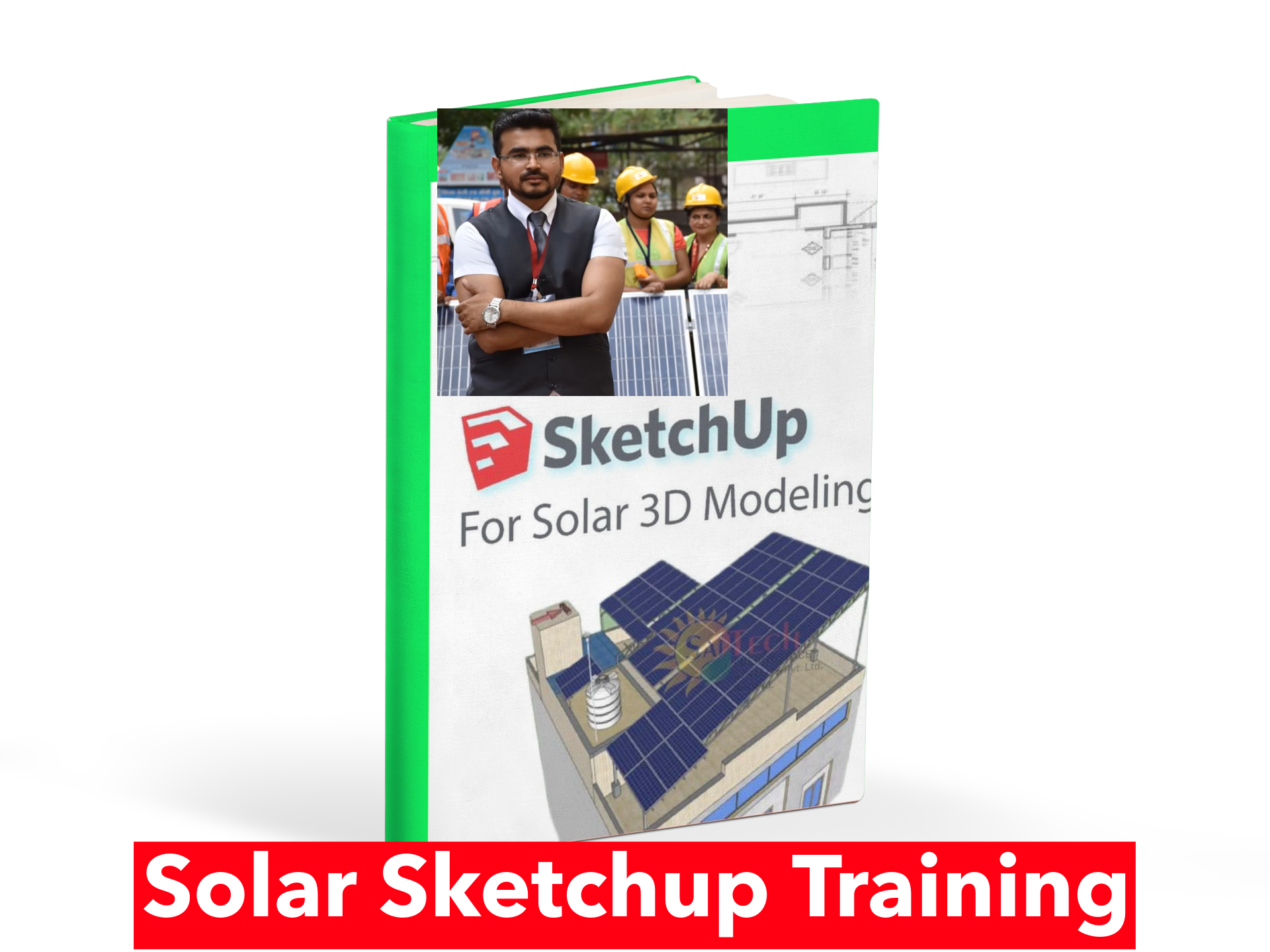 Learn How To Design a
3D Model
Every one use to invest on the technology but are you investing on your Knowledge . Sketchup is the software Which is used to design a 3d model of your Solar Rooftop. You can present a 3D layout Of your Site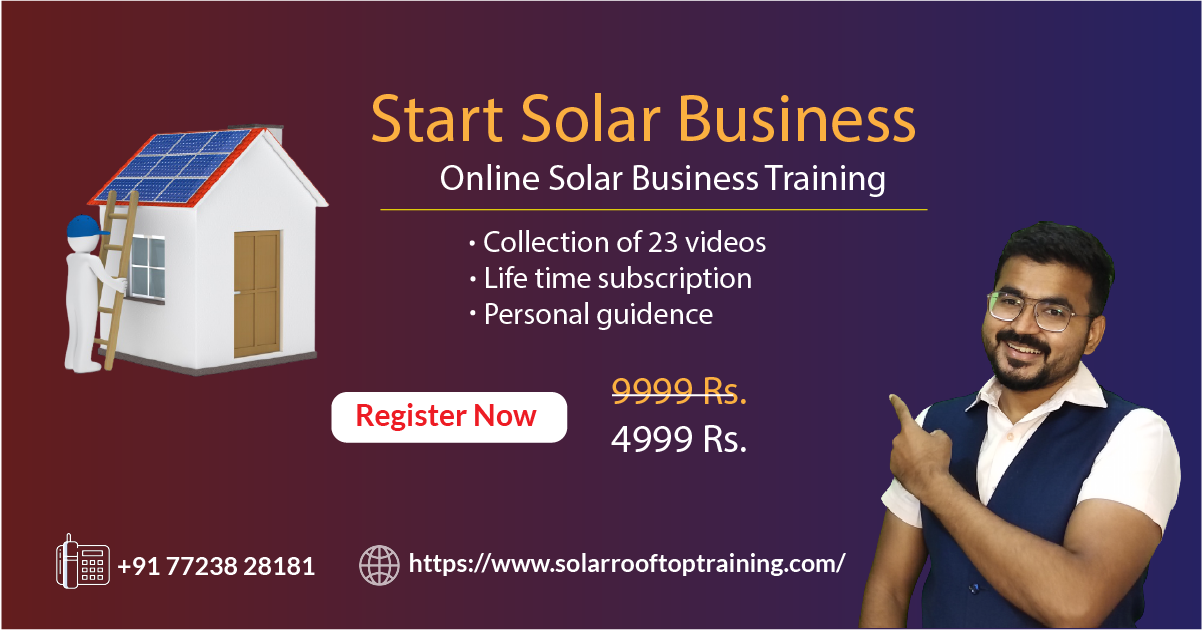 Benefit Of Our Course
Life time Access To all our Courses . learn 24X7 as per Your convenient time .
Our Courses are in Hindi Language
Why To Chose us as Your Solar Mentor
Mission To Create Successful Solar Entrepreneur in India by providing Quality Knowledge .If You have Knowledge in this field You can Start Your Business In solar industry with a very low investment
Why Their is a Need Of 3D Modelling Software
Sketchup can provide a rapid presentation for the customers as they can view everything in rich 3D and visualize the entire solar PV systems illustrating.
Sketchup will facilitate to illustrate the exact position of sun and shadow over an object over the course of a day and notify at what time and where the sunlight stand outs strongest on your property. Solar professionals will be in a position to decide the preferable location for solar panels on their projects.
Skelion is new plugin for energy design work finely with Google Sketchup 8. It is remarkably good plugin for the solar Photovoltaic designer, Thermal engineer, engineers, architects & other sketchup user who are tired of drawing thousand of solar models every time.