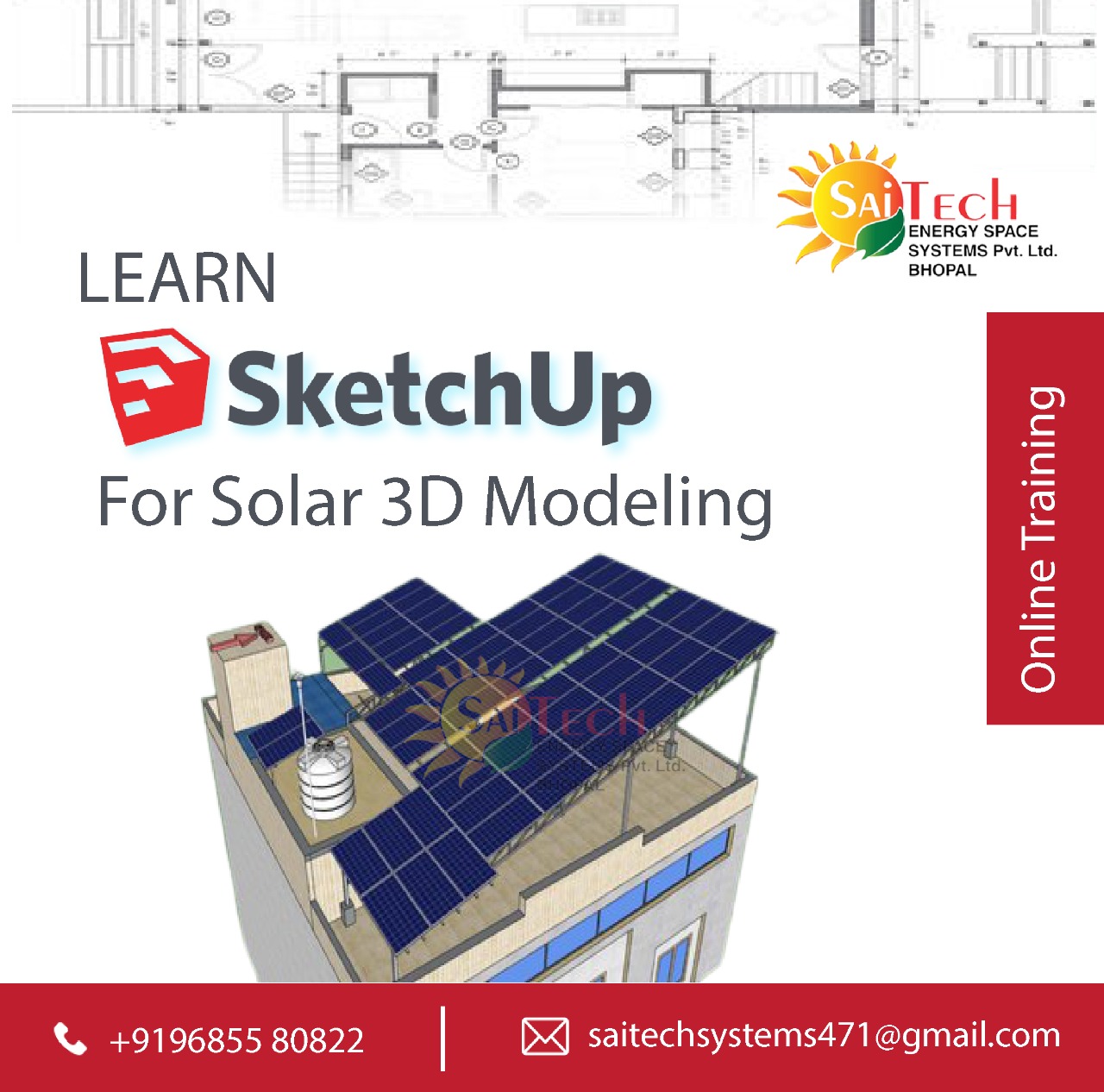 Learn Solar 3D Modeling with SketchUp
SketchUp for solar PV systems is a complete course for you to create professional 3D models and 2D drawings.
In this course we will establish fundamental SketchUp modeling methods and techniques for creating a 3-dimensional realistic residential roof and designing photovoltaic (PV) module layouts to go on the roof. We will be incorporating roof face setbacks and pathways to meet code requirements and to satisfy good design practices. Shading analysis techniques will be presented and used to further refine the PV module layouts. SketchUp 8, SketchUp 2013, or later is required. Using the free version of SketchUp, known as SketchUp Make, will work for taking this course however the Pro version of SketchUp is preferred.
Feel Free to Contact
Phone - +91-7723828181
Course Fee - 20000
Special Discount (50% Off) - "SOLAR50"  @ 9999/-