What you'll learn
You will learn the use of Solar energy
With Solar how you can reduce your electricity bill
Understand terms before installation of Solar panel
How you can Design solar power plants
Required tools for Solar panel installation
Solar Power Plant Installation Procedure
Check my course preview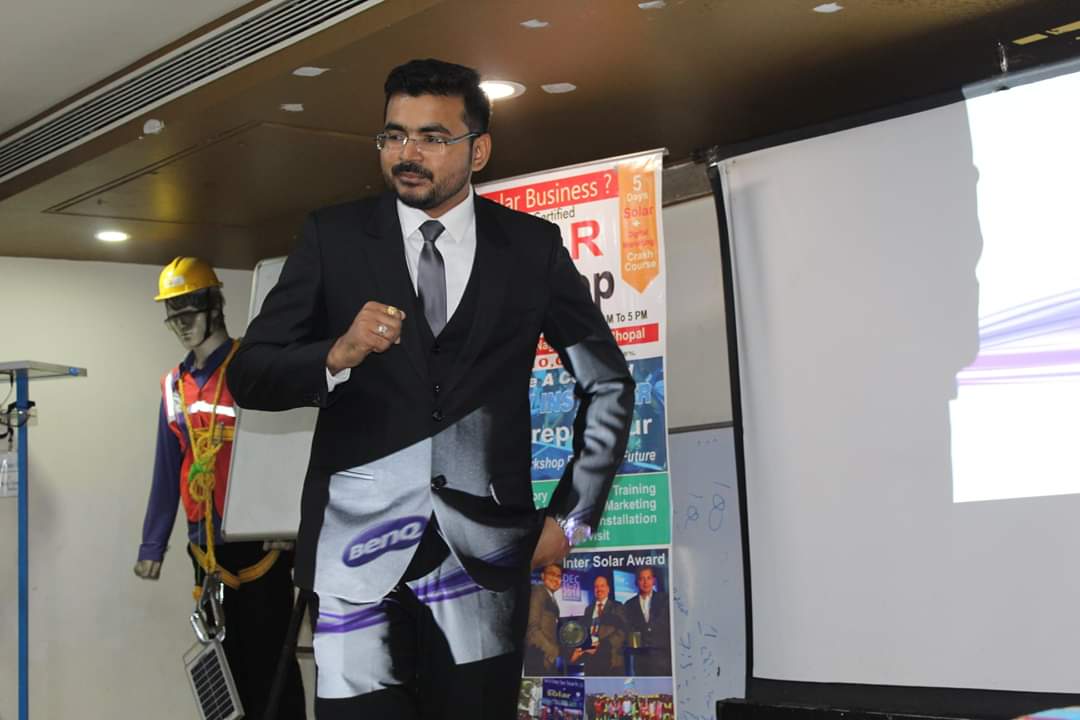 Sanyam Indurakhya is an German certified solar expert from IIT Mumbai and has years of experience as a professional instructor and trainer in Solar Industry. He already trained many peoples to install Solar Panel. Over the course he uses his experience in installing solar power plant. As a consult person Solar energy is being embraced by large businesses to help control utility costs, and it can help small and medium sized business as well.
Feel free to contact
Email - [email protected]
Phone - +91-7723828181
Course Fee - 9999/-
Special Discount (50% Off) - "SOLARISMYPASSION"  @ 4999/-
Note: After Payment you will get login details within 24-48 hours.